Overview
In some cases, users may find it necessary to open additional ports to their Shell. In order for you to allow any traffic to any other port on your Shell, you must purchase a Dedicated Public IP address for $1 from the Shells Console.
Purchasing Your Dedicated IP Address
Go to Shells Console > ADMINISTRATION > ORDER IP ADDRESS. There, you can enter your payment information to buy a Dedicated Public IP address for $1.
After the purchase is complete, refresh the Shells console to see changes and reveal the new Dedicated Public IP Address.
The Default Management IP (SSH Only) that came with your Shell will remain the same.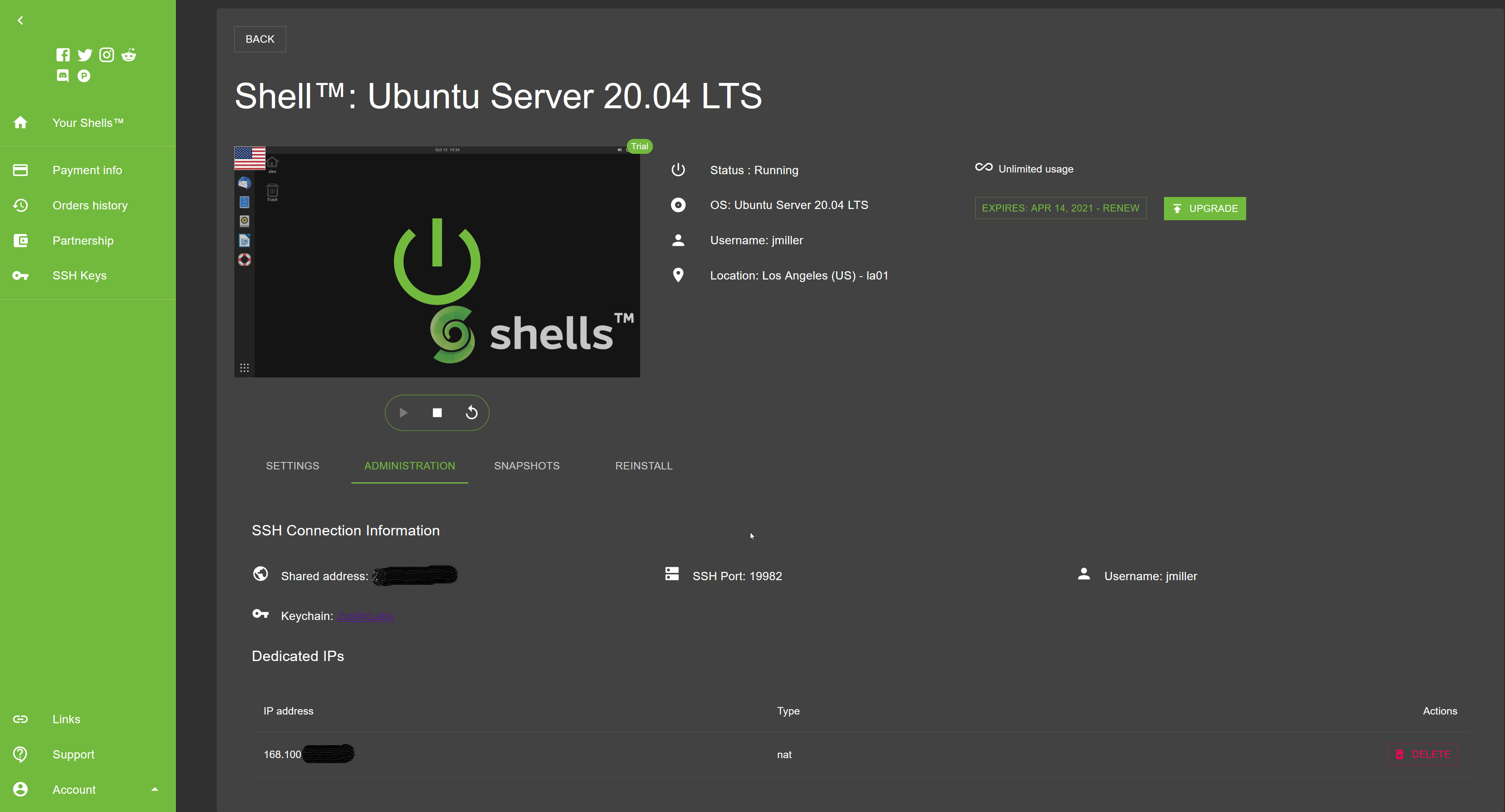 Remember you can always check your valid IP address in the ADMINISTRATION tab of your Shells Console.
Activating Your New IP Address
After buying your new IP address you will notice that it is not yet pingable.
To establish any connection using your new IP address you will need to reinstall the Operating System of your choice.
To reinstall your OS, just go to Console > REINSTALL > and choose your options.
Then, you can open a terminal on your physical machine and ping the new IP address to test connectivity.